Musculoskeletal Radiology Fellowship
The Musculoskeletal (MSK) Radiology Fellowship is a one-year fellowship located at the main Northwestern University medical campus in downtown Chicago. Fellows will have a broad experience including MSK MRI, ultrasound, radiography and CT as well as MSK image-guided procedures, including arthrography, bone and soft-tissue biopsies and ultrasound-guided injections.
Watch Our Video
Fellow Testimonials 
We perform 30 to 70 non-spine musculoskeletal MR examinations per day with a variety of pathology, including sports injuries, trauma, arthropathy and tumors. We routinely perform advanced MR imaging studies, including MR neurography and imaging around metal.  CT exams are performed daily and include weight-bearing cone beam CT and dual-energy CT techniques. We see a high volume of diagnostic MSK ultrasound and routinely perform a variety of ultrasound-guided procedures, including corticosteroid injections, calcific tendinosis lavage, biopsies and aspirations. In addition, we perform a high volume of fluoroscopy-guided and CT-guided procedures. Fellows will become comfortable with and skilled at all aspects of musculoskeletal radiology.
Fellows will benefit from interdisciplinary interactions and formalized conferences in a variety of related clinical areas, including orthopedics/sports medicine, orthopedic oncology, physical and rehabilitation medicine and rheumatology. Fellows are also expected to take active roles in medical student and resident teaching. Opportunities for clinical research are available, and fellows are expected to participate in at least one project that leads either to a presentation at a national radiology meeting or to publication.
Bradley Adams, MD
RESIDENCY
Diagnostic Radiology, Northwestern University Feinberg School of Medicine 2017-2021
INTERNSHIP
Internal Medicine, West Suburban Medical Center 2016-2017
MEDICAL SCHOOL
UT Houston Medical School 2012-2016
UNDERGRADUATE
University of Texas, Austin TX 2007-2011
Patrick Hackler, MD
RESIDENCY
Diagnostic Radiology, Northwestern University Feinberg School of Medicine 2017-2021
INTERNSHIP
Resurrection Medical Center, Chicago IL 2016-2017
MEDICAL SCHOOL
Indiana University School of Medicine 2012-2016
UNDERGRADUATE
Emory University 2007-2011
2011-2012
Saquid Khawar, MD: Staff Radiologist; Central Illinois Radiological Associates 
2012-2013
Mauricio Galizia, MD: Cardiovascular Radiologist; University of Iowa, Iowa City, IA
 2013-2014
Nick Morley, MD: Musculoskeletal Radiologist; Marshfield Clinic- Eau Claire Campus
 2014-2015
Eric Tarkowski, MD: Musculoskeletal Radiologist; Northwestern Central DuPage Hospital, Winfield, IL
 2015-2016
Kulia Kakarala, MD: Staff Musculoskeletal Radiologist; Texas Tech University Medical Center Health System, Lubbock, TX
 2016-2017
Jonathan Youngner, MD: Associate Staff Radiologist; Cleveland Clinic, Cleveland, OH
 2017-2018
Michael Burke, MD: AMITA Health Saint Francis Hospital, Evanston, IL
 2018-2019
Samir Abboud, MD-Chief Emergency Radiology; Northwestern Memorial Hospital, Chicago, IL
 2019-2020
Ravi Vassa, MD: Staff Musculoskeletal Radiology; Texas Radiology Associates, Dallas, TX
2020-2021
Bradley Herynk, MD: Staff Musculoskeletal Radiologist; Northwestern Memorial Hospital, Chicago, IL
Alexander Skopec, MD: 

Mallinckrodt Institute of Radiology, St. Louis, MO
Contact Us
How to Apply
The Musculoskeletal Radiology Fellowship currently has two one-year positions and participates in the Match. Applications for the fellowship will be accepted starting August 1, 2021.
To apply, collect the following materials:
Curriculum vitae
Personal statement
Three letters of recommendation addressed to Dr. Imran Omar
USMLE transcripts
ABR Board scores, if applicable
Passport-size photo of yourself
Submit all completed applications and supporting documentation via email to Kathryn Murphy. At this time we are unable to support J-1 or H1B applicants.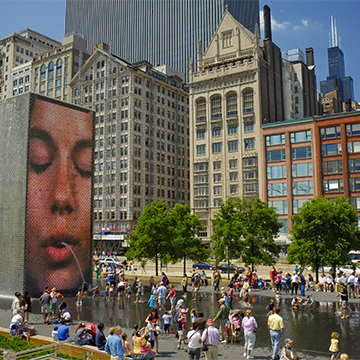 Why Northwestern?
Learn more about the benefits of training at a world-class academic medical center in a diverse and vibrant city of Chicago. Further program details, including the Department of Medicine housestaff manual and a sample training contract, are available on our McGaw Medical Center Graduate Education site.