Chair's Message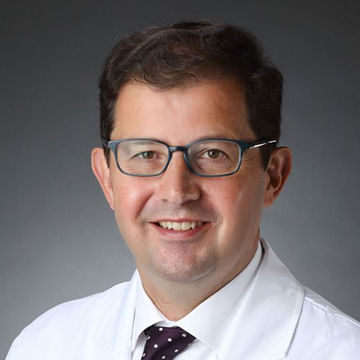 The Department of Radiology is dedicated to attracting current and future leaders in radiology through our educational programs, our excellence in research and collaborative enterprise and our focus on patient-centered clinical services at our affiliated care sites and hospitals. Whether you have come as a prospective applicant to one of our educational programs, you are an investigator interested in becoming a part of our cutting-edge research projects or you are a patient looking for services at our top-ranked hospital, I welcome you to explore our website.
The goal of our department is to cultivate fully equipped radiologists who are not only passionate for the field, but also innovative in their understanding of clinical needs and skilled in the latest technologies available. Radiology is a rapidly evolving field with a great potential for joint work across medical specialties, which means our faculty work to provide meaningful and interactive educational experiences for students, residents and fellows that reach beyond the reading room. Clinical rotations are supervised by faculty from each of our medical specialties to introduce students to the full spectrum of the ways radiology touches patient care. Students also get the chance to work alongside our world-renowned research professors and industry partners in our hospital-adjacent labs. Hands-on experiences like these provide the foundation necessary for students to develop and pursue their professional interests.
I encourage you to contact me or any of the Department of Radiology faculty if you have questions or would like further information about any of the programs and services we provide.