Cardiovascular and Thoracic Imaging
The Cardiovascular and Thoracic Imaging (CVTI) section within the Department of Radiology serves patients by providing world-class, non-invasive thoracic, cardiac, and vascular imaging utilizing state-of-the-art x-ray, CT, and MRI techniques. The section consists of radiologists with fellowship training in both thoracic and cardiovascular imaging, and all cardiovascular imaging studies are interpreted in collaboration with cardiologists with advanced training in cardiac MRI and CT.
Our radiologists are internationally recognized for our clinical expertise and research in image acquisition and evaluation of the heart, coronary arteries, aorta and peripheral vasculature. Our team also has extensive experience in lung cancer diagnosis and screening, and Northwestern was one of the sites involved in the landmark National Lung Cancer Screening Trial. Our team uses imaging to diagnosis many additional thoracic diseases including interstitial lung disease and pulmonary hypertension.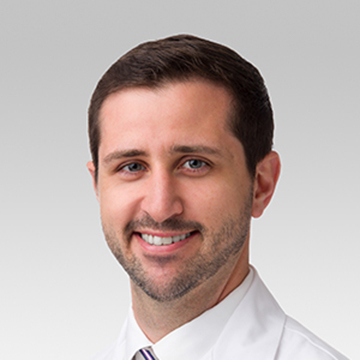 What We Do
The CVTI section works very closely with referring providers in the outpatient, inpatient and emergency department settings to ensure that optimal imaging procedures are being used to address the specific clinical questions for which imaging is being performed. In coordination with our technologists and nurses, we assess each patient's current and past medical history to make sure all imaging procedures will be performed as safely and effectively as possible.
Our faculty actively participate at all levels in the educational process for Feinberg School of Medicine students, and our section takes pride in providing outstanding educational opportunities for all levels of trainees. We provide comprehensive didactic and clinical imaging training to the residents of the Department of Radiology. Additionally, we offer one-year, non-ACGME fellowship positions in both Thoracic & Cardiac Imaging  and Cardiovascular Imaging to train the next generation of cardiovascular and thoracic imaging experts. Finally, we train two additional Advanced Imaging Fellows from the Division of Cardiology each year. All clinical fellows and residents receive one-on-one, case-based teaching throughout their rotations, and their education is supplemented by frequent case-based and didactic teaching conferences. 
The CVTI team is driven to provide new insights into the underlying pathophysiology of cardiovascular and pulmonary diseases, as well as to improve diagnosis and therapy planning by developing novel and innovative imaging techniques using MR and CT. Our section works closely with the Northwestern University Cardiovascular Imaging Research Group and collaborators within Cardiology, Cardiac Surgery, Thoracic Surgery, Vascular Surgery, Oncology, Radiation Oncology, and Pulmonary Medicine to contribute to a wide breadth of clinical and translational research projects. Research interest of faculty in our section include 4D flow MRI, myocardial tissue characterization, MRI acceleration techniques, lung cancer screening, interstitial lung disease, and education.