Emergency Radiology
Emergency Radiology is a subspecialty of diagnostic radiology that interprets a wide spectrum of imaging techniques in a high-acuity environment, frequently with complex decision-making resulting in immediate impact on patient care decisions.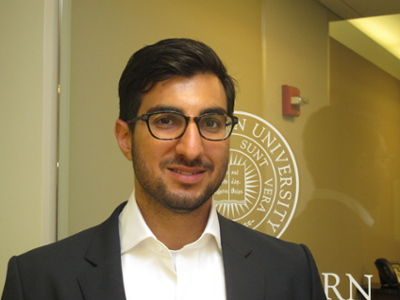 What We Do
Our emergency radiologists are an integral part of the hospital's emergency team, often directly involved in diagnosing patients presenting with challenging, ambiguous, or atypical concerns. Our department has access to state-of-the-art technology in all imaging modalities, including radiography, CT, ultrasound, MRI, and fluoroscopy. Our radiologists are available to consult clinicians to provide suggestions of imaging strategies when and if needed. This collaborative approach helps sharpen the differential diagnoses and often provides crucial information to guide the most effective treatment strategies.
The emergency radiology rotation is a crucial step in the "graduated responsibility" paradigm of resident education. As such, the emergency radiology division has a strong commitment to real-time "PACS-side" resident education and feedback.