Nuclear medicine is a rapidly growing medical subspecialty that has recently incorporated the exciting fields of molecular imaging and theranostics. At Northwestern Medicine, we provide an excellently trained staff of nuclear medicine technologists, nurses, and nationally recognized physicians to offer the most current applications of both molecular imaging and theranostics.

Molecular imaging uses medically administered radioisotopes that release photons for specific targeting of disease processes. At Northwestern Medicine, we provide multiple PET/CT and SPECT/CT scanners that use the most advanced technology for molecular imaging for early disease detection. Further, our PET/CT capabilities include a wide array of radiopharmaceuticals, including 68Ga-Dotatate and 18F-PSMA, that provide some of the most accurate tools for early detection of neuroendocrine and prostate cancer, respectively.

Northwestern Medicine also provides a dedicated theranostics suite for administering radiopharmaceutical therapies. Theragnostics offers the unique approach of noninvasively administering therapeutic levels of radiation, which selectively destroy cancer cells while minimizing exposure to other parts of the body.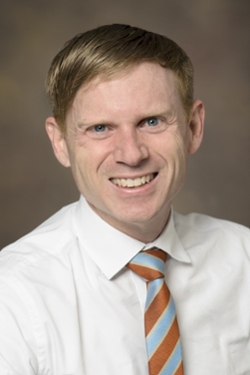 What We Do
We make it our priority to have each patient understand, to the best of their ability, what their study involves and try and answer all of their questions before, during and after each study. This includes information, when appropriate, provided to the patient before they arrive for their study. Our technologists act to insure patients are treated with compassion and patient comfort is a priority.
We provide two- and four-week electives for medical students if they wish a more in depth exposure to clinical nuclear medicine.