Endovascular Surgical Neuroradiology Fellowship
Northwestern University, Feinberg School of Medicine and McGaw Graduate Medical Education offers a CAST certified fellowship in Endovascular Surgical Neuroradiology (ESN). The program was established in 2004, sponsored by the Departments of Radiology and Neurological Surgery, and is based in downtown Chicago's Northwestern Memorial Hospital. We currently take one ESN fellow. The duration of the program is typically two years with the second year being CAST certified. With a team of five longstanding neuroendovascular clinical faculty including international leaders in the field, fellows will be able to learn in an environment performing both a large volume of procedures across the entire range of adult cerebrovascular pathologies as well as one of the largest pediatric programs in the Midwest through Lurie Children's Hospital. Uses of cutting edge technologies enables researchers to push the envelope, most recently in 4-D flow imaging and vessel wall imaging and  artificial intelligence. Combined with the work of our close colleagues in vascular neurology, neurocritical care and allied neurosciences, this section consistently ranks inside the US News & World Report's annual Top Ten Neurology and Neurosurgery programs in the nation. 
Watch our video
Contact Us
How to Apply
Our next open fellowship position is for July 1, 2027.  We are currently accepting applications for this position.  If you are interested in applying to this fellowship program, please send the following materials to the fellowship program manager:
Curriculum vitae
Personal statement
Copy of original USMLE scores (1-3)
Three letters of recommendation addressed to:



Dr. Sameer Ansari
Northwestern University Feinberg School of Medicine
c/o Michelle Bolivar
Department of Radiology
676 N. Saint Clair St., Suite 800
Chicago, IL 60611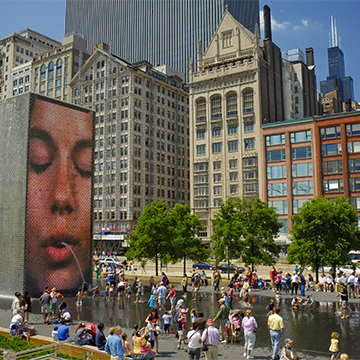 Why Northwestern?
Learn more about the benefits of training at a world-class academic medical center in a diverse and vibrant city of Chicago. Further program details, including the Department of Medicine housestaff manual and a sample training contract, are available on our McGaw Medical Center Graduate Education site.