Interventional Radiology Residency
Our ACGME-approved, dedicated Interventional Radiology (IR) Residency offers trainees expertise in diagnostic imaging, image-guided procedures and patient care. Graduates will be board-certified in diagnostic radiology and interventional radiology.
Watch our video
The IR Residency differs from the traditional IR training pathway in the amount of time spent on diagnostic radiology (DR), interventional radiology and clinical rotations. Trainees can choose to follow the Integrated Residency and the Independent Residency.
The Integrated Residency consists of five years following a clinical internship year and provides training in interventional and diagnostic radiology under the supervision of the IR program director. Candidates match into the residency from medical school.
The Independent Residency consists of one to two years after having completed a diagnostic radiology residency. Traditional DR graduates will need to complete a two-year residency. hose that have graduated from a program that has an "early specialization in IR" designation will have a one-year residency. The Independent Residency will not start until 2020.
For more information, follow the links below. For salary and benefit information, see McGaw Medical Center of Northwestern University.
Housestaff Training at McGaw

McGaw Medical Center of Northwestern University offers exceptional training experiences at nationally ranked hospitals and fosters a culture of diversity, innovation and excellence.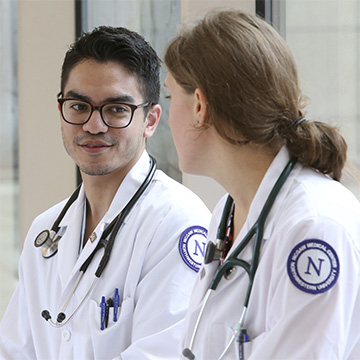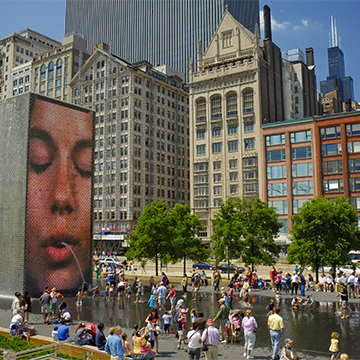 Why Northwestern?

Learn more about the benefits of training at a world-class academic medical center in a diverse and vibrant city of Chicago. Further program details, including the Department of Medicine housestaff manual and a sample training contract, are available on our McGaw Medical Center Graduate Education site.
Physician-Scientist Training & Resources
We offer a wide range of resources, mentorship opportunities and formal training programs to help our residents and fellows excel as physician-scientists. Explore all of the resources and hear from housestaff who are making research a major part of their career development plans.
VISIT THE STARZL ACADEMY SITE