Chest imaging plays an important role in the evaluation of nearly all patients in the hospital. Whether a patient comes in for a brain tumor or a foot ulcer, a chest radiograph is one of the first imaging tests a patient usually has. Our subspecialty radiologists in the chest section are experts in interpretation of chest radiographs, CT scans, and MRI. We have extensive experience in lung cancer diagnosis and screening. In fact, Northwestern was one of the sites in the landmark National Lung Cancer Screening Trial. In addition to oncology, the chest imaging section works closely with pulmonary medicine in the diagnosis of many entities including interstitial lung disease and pulmonary hypertension.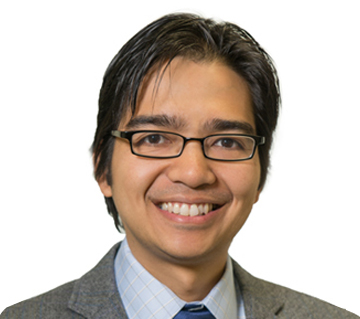 What We Do
 Patient Care
 Education
Our faculty actively participate at all levels in the educational process for Feinberg School of Medicine MD students. We provide comprehensive didactic and clinical thoracic imaging training to the residents of the Department of Radiology. Additionally, we offer a one-year, non-ACGME fellowship position in Thoracic & Cardiac Imaging to train the next generation of thoracic imaging experts.
 Research
The chest imaging team focuses on a variety of research topics including lung cancer screening and treatment, quantitative lung imaging, interstitual lung disease, and medical education.