T32 Training Program in MRI
Program Summary

This NIH-funded Graduate Training Program in Magnetic Resonance Imaging (TPMRI) provides complete funding to support pre-doctoral students in BME at Northwestern University. The program will support up to three trainees in years 1-2, then five trainees in years 3-5. TPMRI is multi-disciplinary in nature, covering complementary imaging science topics for broad training in translational MRI projects. The objective is for students to obtain in-depth understanding of MR physics and engineering principles and clinical applications based on participation in innovative MR research with a specific emphasis on PhD-MD interactions to enable clinical translational research.
Commitment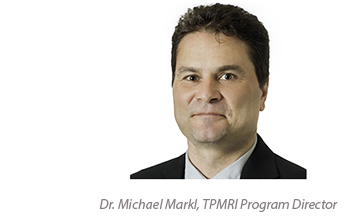 TPMRI is committed to developing competent scientists who have the full range of professional skills required for success along any of the numerous career paths that PhD scientists follow. Thus, training in written and oral communication, grantsmanship, networking and career development are strongly supported. We seek to instill in trainees a clear understanding of what constitutes responsible and professional scientific conduct, and to make trainees aware of prevailing ethical issues, especially those most relevant to translational diagnostic imaging. Finally, the MRI training program strives to train qualified students from underrepresented minority groups.
Key Elements
Alongside radiology coursework, trainees also receive programmatic benefits including:
PhD-MD Co-Mentoring Teams
Mentored Dissertation Research
Personalized Career and Professional Development
Hands-on MRI Systems, Safety, and Hardware Training
Clinical Exposure Rotations
Grant Submission Requirement and Mock Study Sections
CTI & TPMRI Seminar Series
Chalk Talks and Journal Club
Annual TPMRI Research Day
Our training program is supported by NIH grant T32EB025766 along with generous support from both the Department of Radiology and the Department of Biomedical Engineering at Northwestern University.
The program will provide complete coverage for your current Northwestern tuition, as well as a stipend of an estimated annual amount which is determined by the NIH graduate student stipend scale.
Limited funds for travel and training-related expenses are available upon request.
A BME PhD student can be appointed to the TPMRI if that person:
is a citizen of the United States, or a non-citizen national, or permanent resident (green card holder).
has completed all required course work and passed their PhD qualifying exam.
All students must be nominated by a faculty member. Student nominees and faculty mentors will work together to complete the application. Please return completed nomination packets to Abby Hagler.
Required materials include:
Completed TPMRI Nomination Form.
A one-page essay from the nominee describing a research summary, why they should be appointed to the program, and career goals.
An NIH style biosketch from both candidate and mentor.
Letter of support from proposed mentor (to be sent separately, see below). The letter must affirm the commitment to the training program and agree to allow their mentees to satisfy all training program requirements. It should identify sources of support for research proposed by the trainee.
TPMRI is led by Dr. Michael Markl, Program Director, and Dr. James Carr, Clinical co-Director.
A Steering Committee of dedicated faculty also provides guidance and programming planning. Currently, this committee consists of: Bradley Allen, Molly Bright, Mohammed Elbaz, Daniel Kim, Dong-Hyun Kim, Todd Parrish, Daniele Procissi, Ann Ragin, and Christina Sammet.
For more information on the program, feel free to contact the TPMRI administrator, Abby Hagler.
Suvai Gunasekaran (2019-20)
Michael Iorga (2019-20)
Junjie Anna Shangguan (2020)
Justin Baraboo (2020 - 2022)
Kristina Zvolanek (2020 - 2022)
Divya Joshi (2020 -2022)
Current Trainees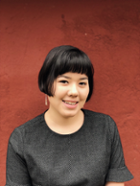 Kimberly Hemmerling

Jasmine Vu